All­-in­-one College and School Management Software
Automate everything, Generate insightful reports, Make better & faster decisions
Why should 111School management system be the part of your institute?
School management software
Parent teacher collaboration
Fee management & online payment
Gradebook & reports
Timetable, attendance & scheduling
Online examination & assignment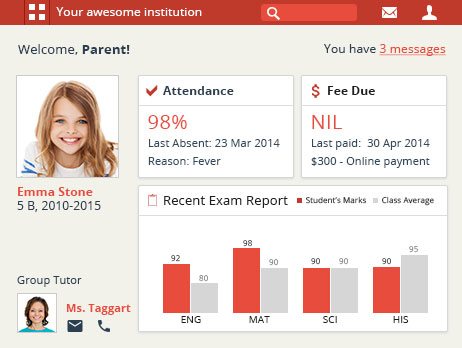 iOS & Android Apps In Your Brand for Parents, Teachers & Students
You can now enjoy the benefit of having a dedicated mobile app in your institution's name that will communicate with the ERP and stay connected with everyone.
Simple, Powerful & Affordable School Management System
Designed to engage teachers and parents. No expertise required to quickly accomplish a task.

We provide everything you will ever need to run an education institution. No customization required.

All our plans are affordable and comes with no limits on the number of student, teacher and parent logins.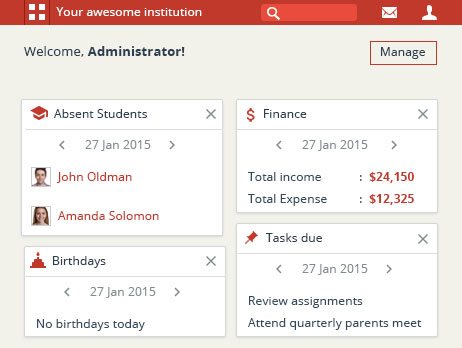 SIMPLE & POWERFUL FEATURES