THE POWER TO DESIGN A PROFESSIONAL APP AT YOUR FINGERTIPS
Build HTML5 and native cross-platform apps with our easy-to-use, fully customizable layouts, designed to deliver on your marketing goals and ready to publish on app stores. With no coding required, we simplify app design and reduce go-to-market time so you can get on with business
CONTINUE USING ALL THE MARKETING TOOLS YOU KNOW AND LOVE!
We know how important it is to keep using all the tools that help you do your job. AppsBuilder integrates with your website or blog, popular social media platforms and more!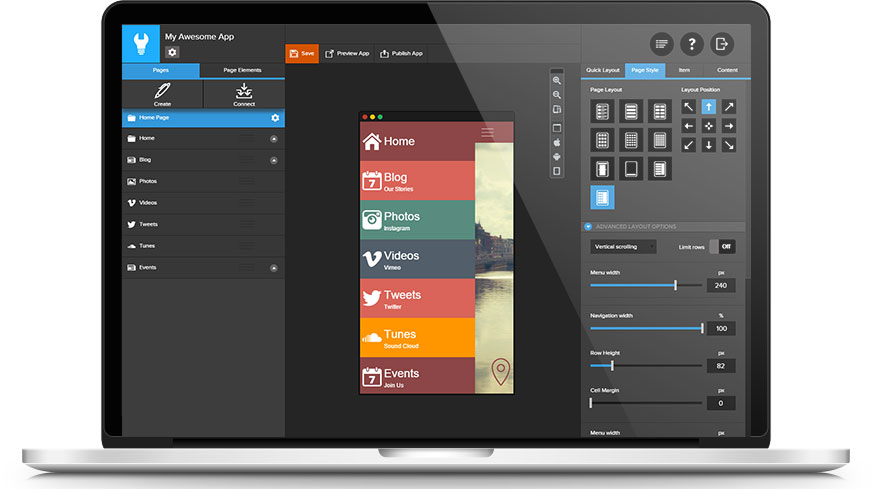 INCREASE APP USAGE AND DRIVE REAL-TIME RESULTS!
Integrate leading app analytic, marketing and monetization platforms to increase usage and drive revenues. Send push notifications, in-app messages, set-up in-app advertising and track campaigns with leading third party services.
Fast Native Apps with Offline Capabilities
11Domain apps are light, fast and deliver a native app's user experience. What's more interesting about them is that they have the capability to provide content to the users in offline mode also. The added benefit of our iPhone and android app maker is that you can customize your apps the way you want and improve user engagement instantly.
What can you achieve with our App Maker?